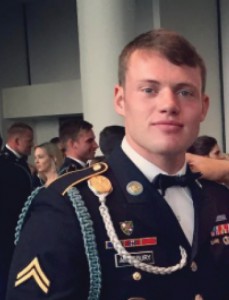 CPL Andrew Aimesbury Memorial Scholarship Fund – Annual Birthday Dinner Fundraiser
In honor of Andrew's 23rd birthday, his family once again held a fundraiser dinner to benefit Dover Adult Learning Center of Strafford County.
Thank you to everyone who came out and enjoyed a great meal and to all the volunteers who helped with the event and to our sponsors.
All proceeds go directly to the Corporal Andrew Aimesbury Memorial Scholarship Fund. If you were unable to attend, please consider making a donation.
In June, surrounded by family and friends, members of the class of 2017 were recognized for their determination, hard work and accomplishment. And, in an emotional moment, the family of Andrew Aimesbury awarded a $2,000 scholarship to a recent graduate Michael Murphy.