Annual Dinner Tuesday, Nov. 7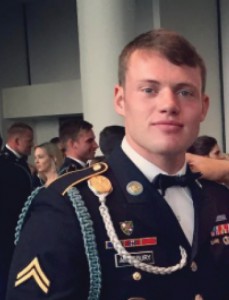 CPL Andrew Aimesbury Memorial Scholarship Fund – Annual Birthday Dinner Fundraiser
In honor of Andrew's 23nd birthday, his family is hosting a fundraiser dinner to benefit Dover Adult Learning Center of Strafford County.
Andrew's celebration dinner will be on his birthday, Tuesday, November 7, from 4-7 p.m. at Dover Baptist Church at 151 Washington St., Dover.
Aimesbury was killed during a military training accident December 09, 2015, serving his country and doing what he loved. Andrew accomplished so much in his 21 years. He struggled in school over the years. The staff at DALC assisted him in his pursuit of his GED and he received his certificate on his 17th birthday. He then enrolled at Great Bay Community College in Portsmouth, to pursue criminal justice. While there, he made the decision to join the Army and to ultimately become an Army Ranger.
The meal will be a great spread of foods that Andrew loved, including pasta and meatballs and his grandmother's banana pudding.
Tickets are $8 Adults, $4 Children 3-12 years old, free for children under three and $5 for veterans/active duty military, and free for on duty police and fire.
In June, surrounded by family and friends, members of the class of 2017 were recognized for their determination, hard work and accomplishment. And, in an emotional moment, the family of Andrew Aimesbury awarded a $2,000 scholarship to a recent graduate Michael Murphy.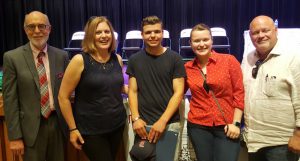 All proceeds will go directly to the Corporal Andrew Aimesbury Memorial Scholarship Fund. If unable to attend, please consider making a donation.